To view your Connect dashboard, click New in the upper-right of your Libsyn account and select Connect Call.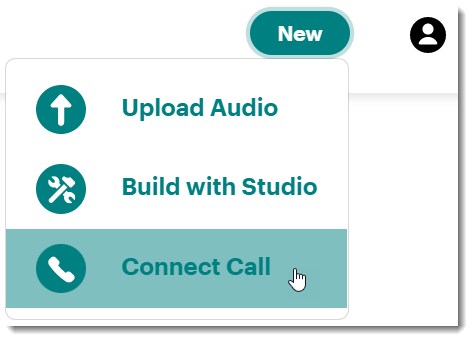 If you don't have any calls yet, you will be prompted to either record now or schedule a call. See Set Up a Recording in Connect.

If you have previously recorded or scheduled calls, you will see them listed on your dashboard.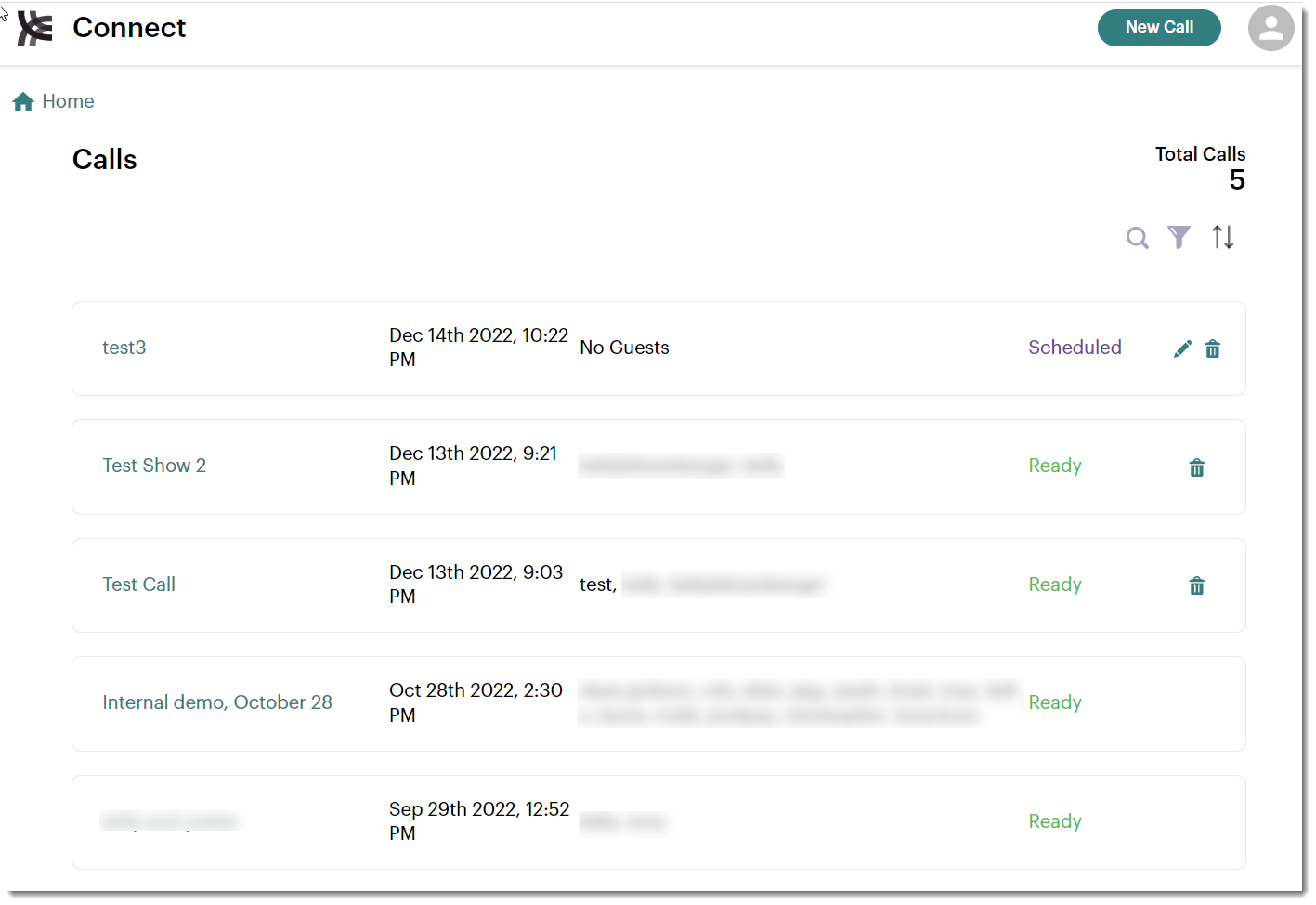 You have the following options:
Total Calls
Displays the total number of calls in which you have participated.
Search - Click to search for a call by its title. The list filters as you type.
Filter - Click to filter your calls. You can filter the list by status or date range. Click Reset to remove any filters.
Sort - Click to sort the list of calls. You can sort by Scheduled Time or Call State (also known as the Status), in ascending or descending order. Click Reset to clear the sort.
Call Title
The first column displays the title entered for the call.
Call Date
The second column displays the date and time scheduled for the call.
Guests
The third column lists the names of all the guests invited to the call.
Status

The fourth column displays the status of the call, which include the following:

Scheduled - The call has been scheduled.
Live Now - The call is currently in progress.
Ended - The call has ended but is not processed.
Ready - The the call recording has been processed.

Click to edit the set up details for a scheduled call. See Set Up a Recording in Connect.

Click to delete a call. (Disabled if you were not the host.) You will be asked to confirm.
Click on the row for a call to view its details. See View the Details of a Connect Recording.


Note

Connect Calls are also automatically saved in Libsyn so you can publish them as podcast episodes without editing them. The combined master track for each recording you make during a call is saved as a separate MP3 file in your Media Library. Files created in Connect do not count toward your monthly quota. See Using Your Media Library.